The main goal of the Community Relations at Hanaq is to build social bonds with interest groups that are directly or indirectly situated in the areas where several projects operate.
Such social bonds are based upon proactive and open communication, clarity of information, understanding of cultural diversity with views to strengthening interculturality and thus, be able to make sustainable development a reality.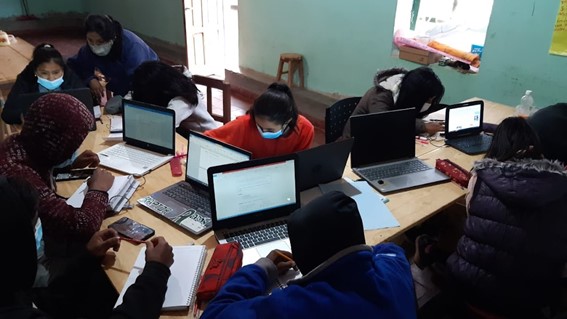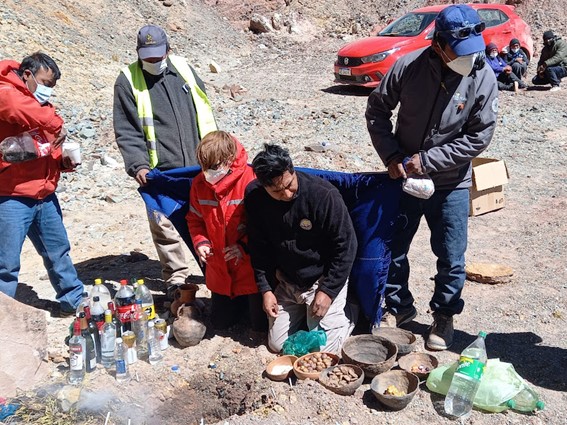 The Community Relations department focuses on improving the quality of life of local populations by implementing outlines of intervention strategies. This includes local employment, support of formal and informal education, mutual cooperation in local suppliers, support of relevant social-cultural events, fluid and inclusive institutional communication as well as the creation of business networks operating in the area of influence in order to improve facility management.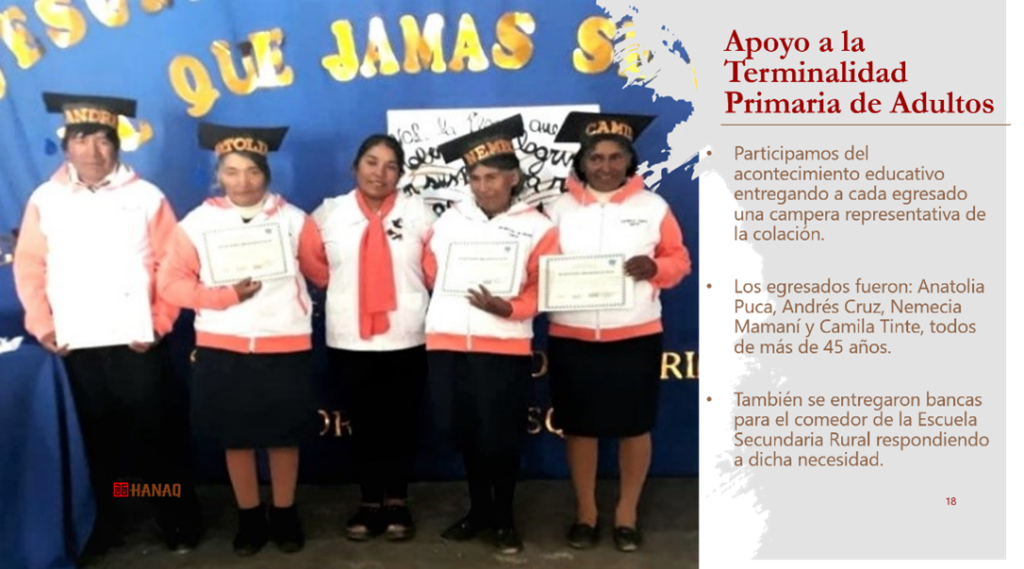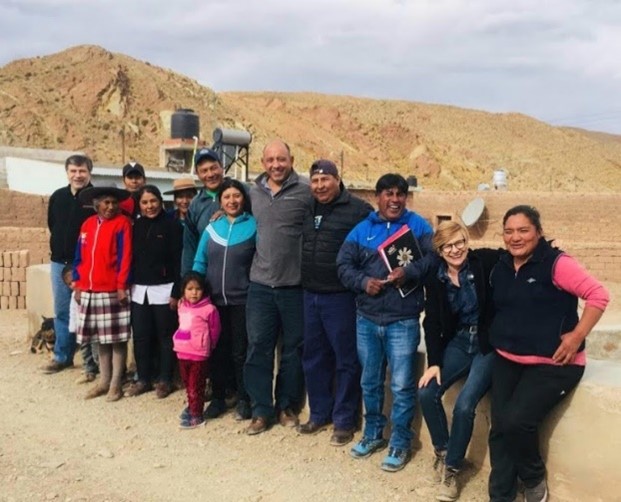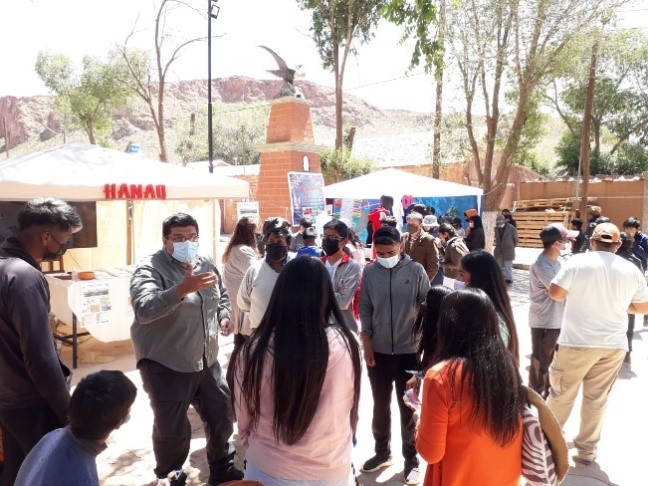 Communication is key in producing changes and in order to keep it effective we have to communicate with a clear purpose and act coherently in all our actions.